A tanker named "OT Southern Star 7", carrying 3.57 lakh liters of furnace oil, sank in the river of Shela on December 09, 2014, which is flowing through the Sundarbans and threatening its unique biodiversity due to water pollution. Sundarbans is the world largest mangrove forest. It is declared World Heritage Centre by UNESCO. It is situated both in Bangladesh and India. The water bodies along with mangrove simultaneously support an eco-system all together special with the effect that the Sundarbans could be effortlessly developed into the value regarding biodiversity.
Unfortunate, an empty cargo vessel hit the oil tanker on account of poor visibility as it was dense fog at the dawn. The oil spill was spread about 65 kilometres in the upstream and downstream of the river Shela and at least 20 canals linked to that of the river of Sundarbans. Different small plants, dolphins, crocodiles and other aquatic lives are adversely affected by this water pollution. Moreover, the world's largest mangrove forest has also been adversely affected; a serious threat to its aquatic life and the flora and fauna.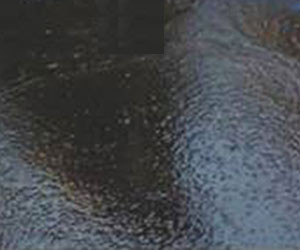 The oil spill occurred close to the aquatic protected area of Chadpai Wildlife Sanctuary (declared by the government of Bangladesh). This is the home of two threatened dolphin species: Ganges Dolphin and Irrawaddy Dolphin. Sundarbans is composed of three wildlife sanctuaries- East, south and West Wildlife Sanctuary.
Many experts, national and international (such as United Nations expert team) say that any commercial vessel movement, as like oil tankers, is harmful for wildlife in the forest. To make sure ecological balance in Sundarbans, the UNDP and Bangladesh government are agree to work together. In the economical view, the loss of the environment and ecological due to the oil spill in the river, ranging from $130 million to $640 million. The extent of the damage caused by this oil spillage would be assessed, after next five to ten years. It can be calculated by investigating how a large amount of phytoplankton and zooplankton remain in the water of the affected river and cannel region and compare it to other restricted regions of the Sundarbans.